Industry Insight Series
There is a lot of information to parse with broadband grant programs. Eligibility of costs, matching fund information, and reporting requirements are only a few, and support material is often written in an impressive amount of legalese. This is all on top of having to actually run a network, create a plan for deployment, make sure you're following several federal laws, and do all the footwork that goes into those tasks.

This is where a Digital Asset Library can assist you.
What is a Digital Asset Library?
A Digital Asset Library is a collection of information and media of any kind that is collected and controlled by a company or individual. For bigger libraries, this can coincide with Digital Asset Management, which can be either software to manage these resources, or a manager that oversees this large sum of information.

For broadband in particular, this type of resource can contain not only a repository of grant information, but information about network deployment in different areas, geographic information, vendor materials, and other resources that are necessary for ISPs.
The Uses:
Management of Materials
Having a Digital Asset Library means that the collection and management of these resources is taken care of. This saves time and money for research that may otherwise take days, if not weeks, to complete.
As this data is constantly monitored and updated, your team will be notified if an opportunity opens up. Some of these grant windows are only 30 days, and there is no time to waste.
Resources available to all of your company, all at once
Access to a Digital Asset Library is only as limited as the subscriber chooses. Once you sign up for an account, that resource is accessible to anyone within the company, further saving your team time and energy.
Instead of having to dig for information online or through contacting different broadband offices, imagine a resource where specific and accurate information is provided to you monthly.
Breakdown of Information
The researchers behind these services often take information written in legalese and break it down into basic language that can easily be understood. Furthermore, that information is double and triple confirmed and backed up with the original sources of information, meaning it is not only easier to read, but accurate.
For broadband, this can include a breakdown of relevant laws for different broadband programs, rules and requirements, unserved and underserved areas, and more.
An Example of Information from Maine's Connect the Ready Program. Confusing, no?
Wouldn't you rather read this instead?
While there are many options for Digital Asset Libraries out there, there is only one DAL. This is Widelity Inc.'s resource for broadband grant programs, updated monthly with information on every major broadband grant program in the United States.

Our DAL program breaks down all the information about these programs. In addition, it provides BEAD information, as well as information about federal and state programs, contact information and more.

If you're interested, go to www.widelitydal.com today or reach out to us at dal@widelity.com for a free demo!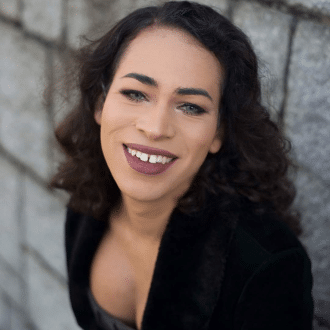 Persephone Valentine, Manager of Business Development
Widelity
Persephone Valentine is an expert in the field of broadband grant programs and related research. As a Manager of Business Development and Marketing at Widelity, she and the team work with clientele ranging from ISPs to consortiums to get broadband funding from the US Government.
This series features insight into important broadband industry issues from industry leaders.