Sponsored Content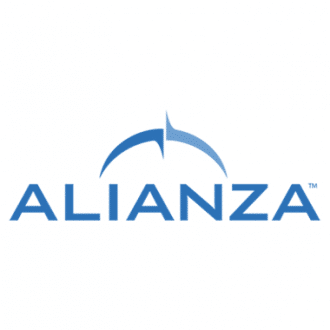 Alianza
Alianza delivers the only true cloud-native, carrier-grade communications platform built for service providers. Our proprietary full-stack cloud communications platform offers wholesale residential and business communications services. As a result of the platform's exceptional quality and always-on availability, our service providers can innovate quickly and address the evolving demands of their end user customers in a way that is easy to manage, easy to consume, and highly profitable.
Many telecom networks have invested a majority of revenue in their switch, but they're weighed down by outdated networks, complex infrastructures, and rising maintenance costs. So how do they go about legacy switch replacement? If you are planning to do it on your own, it's not as simple as it sounds.
Unfortunately, delivering a traditional voice solution requires costly network expansions and the use of legacy hardware that is both time consuming and expensive to maintain. Enterprise customers are now realizing that while they could scrape by with constrained resources, they can get better service in the cloud.
If this sounds like your situation, it's time to consider a legacy switch replacement. So, what are your options?
Solution #1: Switch Exchange
Exchanging an existing softswitch for a newer model can sustain providers for a few additional years. But with the rate of technological advancements, increasing consumer bandwidth needs, and the rising demand for collaboration tools, service
providers are more likely to find themselves at a competitive disadvantage.
Solution #2: Network Functions Virtualization
Network functions virtualization (NFV) layers software onto existing legacy systems. Although this offers some short-term user benefits, service providers still face scalability issues and the burden of manual maintenance updates. In the long term, NFV solutions are expensive, complex, and can't keep pace with industry changes.
Solution #3: Cloud-Based
Unlike conventional wholesale VoIP solutions, carrier grade cloud platforms offer customizable, turnkey solutions that leverage next-gen technology to bring all the benefits of the cloud — web scalability, unrivaled service agility, and healthy, sustainable margins — to your network. They are suitable for virtually any provider including cable, ISP, MSP, satellite, fiber, and more.
Before you decide how to go about legacy switch replacement, ask yourself if it's worth spending the money to replace your media gateway hardware only to have to do it again in another five to seven years. If you're looking for a future-proof solution that will grow with the industry, so you never have to do this again, leverage the cloud.
Alianza Makes Legacy Switch Replacement & Migration Easy
Alianza understands that transitioning from a TDM solution to the cloud can seem cumbersome, but it doesn't have to be. By partnering with Alianza — who has successfully migrated providers from virtually every switching platform on the planet — you bring on an expert who knows to mitigate risk and move subscribers over safely and efficiently. We've migrated hundreds of thousands of subscribers for our customers to our cloud communications platform, including bulk migrations as large as 10,000 subscribers in a single day.
We help service providers navigate the entire migration process and are with them shoulder to shoulder (with proper social distancing, of course) to deliver a safe migration. Unsure where to start? Discover How Horizon Telcom Managed Their Legacy Switch Replacement
Interested in publishing a sponsored post to Telecompetitor? Contact us or call 240-450-2161.