Sponsored Content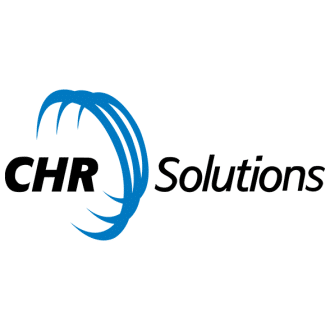 About CHR Solutions
CHR is a leading provider of managed IT, cybersecurity, and network monitoring services, engineering services, and business & billing software solutions to broadband companies and integrators throughout North America.
Monitoring puts eyes on your network so you can get your hands around problems when they arise.
The integrity of your broadband network is critical to your business success—and the need to protect it 24 hours a day, seven days a week takes time and resources you probably can't afford, often requiring up to 12 trained and dedicated full-time technicians monitoring your network round the clock.
Network monitoring from CHR Solutions offers you the protection you need to ensure your organization remains safe and functioning at its best—at a fraction of the cost.
Understanding the need
Network monitoring is vital when it comes to the reliability of your network and for complying with industry regulations and standards, while ensuring that your network consistently performs at its peak.
It provides critical information and protection in the following areas:
Hardware Stability. Keep an eye on your hardware. With monitoring, you will get alerts when the network begins to malfunction. This helps avoid bigger issues, like a downed network, by catching problems as they arise rather than after they've built up.
Network Performance. Keep track of network performance metrics, such as bandwidth utilization, latency, and packet loss, allowing you to identify any bottlenecks or areas of congestion in the network and take steps to optimize network performance. This is important for ensuring a high-quality internet experience for your customers.
Troubleshooting. Quickly identify and diagnose issues on your network. By monitoring traffic flow, you're able to identify patterns of traffic that might be causing problems, such as a DDoS (Distributed Denial of Service) attack or other network-based attack. This allows you to take action to mitigate the effects of the attack and prevent further damage.
Compliance. Ensure compliance with a variety of regulations or standards. Network monitoring helps by tracking and logging network activity.
CHR's monitoring service has allowed us to stay ahead of bandwidth demands within our network, resulting in a great Internet experience for our customers. We can say with confidence that having CHR's team monitoring our network has been a valuable and reassuring asset.

– Jason Gibbs, Network Operations Manager at SKT
Identifying a strong solution
CHR provides network monitoring at a fraction of the cost of attempting to do it yourself. And we do it 24/7/365—even when you're sleeping or out of the office.
CHR can monitor every port, network switch, and firewall on your network, from bandwidth and latency to firewall security and CPU utilization. We can alert and work with you when something goes wrong to make sure your network stays up and running, while remaining safe and secure.
With network monitoring from CHR, you can rest easy knowing that you've got someone watching and protecting your company every day and every night throughout the year.
Network monitoring ensures your network is performing at optimum levels, allowing you to detect and troubleshoot issues quickly, and maintain the security and integrity of your network.