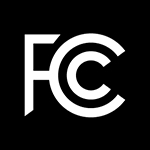 The FCC released the 2020 Broadband Deployment Report Friday afternoon. According to the report, "advanced telecommunications capability is being deployed on a reasonable and timely basis."
It's an issue the commission invariably is divided on, and this year was no exception, with Commissioner Jessica Rosenworcel saying in her comments about the report that the conclusion is "just not right."
2020 FCC Broadband Deployment Report
According to the report, based on data for 2018, the number of Americans without access to fixed terrestrial broadband service at speeds of 25/3 Mbps declined 14% from the previous year, while the number of people without access to LTE with a median speed of at least 10/3 Mbps dropped 54%.
A key issue with the data, however, is that it is based on information reported by service providers on Form 477, which has been widely criticized for overestimating broadband availability because an entire census block is considered to have broadband available to it even if only a single home can actually get service.
The FCC is revising the data collection process, and Commissioner Michael O'Rielly argued that the Form 477 data "is being used here for the limited purpose of tracking progress from year-to-year."
Rosenworcel saw it differently and accused the report of "pressing forward with data that have repeatedly been shown to be wrong."
She also argued that the minimum broadband speed should be raised to 100 Mbps.
Commissioner Geoffrey Starks also criticized conclusions drawn based on the Form 477 data. In addition, he argued that closing the digital divide would require making broadband more affordable as well as more available.
"Too many Americans cannot access online work, medical help and distance learning because broadband is too expensive or not available," he said.
Key Findings
The new Broadband Deployment Report repeats some of the same findings that were included in the FCC Communications Marketplace Report that came out in February and which was also based on Form 477 data for 2018. For example, both reports noted that the number of Americans who couldn't access 250/25 Mbps service dropped by 74% between 2016 and 2018.
Other notable information from the 54-page Broadband Deployment Report:
The average population density in areas where fixed terrestrial 25/3 Mbps service and mobile LTE with a median speed of at least 10/3 Mbps have been deployed is 7,940 per square mile. In areas where both services have not been deployed, population density is 1,497.
As of 2018, 73.3% of U.S. households subscribed to internet service at speeds of at least 10/1 Mbps, while 65.1% subscribed to speeds of at least 25/3 Mbps and 60.6% subscribed to speeds of at least 50/5 Mbps.
While only 5.5% subscribed to service at speeds of at least 250/25 Mbps, the percentage subscribing to service at speeds of at least 100/10 Mbps was considerably more substantial at 45.7%.