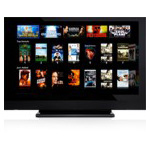 Having experienced phenomenal growth in recent years, subscription OTT video revenue will rise from $5.8 billion this year to just over $10 billion in 2018, Infonetics Research forecasts. Globally, revenue for the Pay-TV market as a whole rose 3.9 percent in 1H 2014, a year-over-year increase of 3.9 percent.
"Subscription-based over-the-top (OTT) providers like Netflix, Hulu Plus, and Amazon have seen phenomenal growth over the last couple of years. With a combination of wide availability across end devices, user-friendly interfaces, and access to vast content libraries, these providers continue to challenge traditional pay-TV providers and are in the early stages of siphoning off revenue," Infonetics' principal analyst for broadband access and Pay-TV Jeff Heynen was quoted in a press release.
Looking to build on their success, OTT providers "are now expanding their relationships with traditional Pay-TV providers to get their apps integrated directly onto consumer set-top boxes (STBs), gaining access to a much larger pool of current Pay-TV subscribers," he added.
Traditional Pay-TV Revenues
Other key takeaways from Infonetics' "Pay TV Services and Subscribers" report include:
Satellite and telco pay-TV service revenue continues to grow, driven by new subscribers and increased average revenue per user (ARPU) in North America and Western Europe;
However, much of the increased revenue per user is being offset by ever-increasing content costs;
Pay-TV subscribers reached 837 million in 1H14, growing 10% over 2013, with the strongest growth again coming from the telco pay-TV segment.