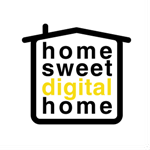 If you read Telecompetitor regularly, you know we cover trends and implications of digital technology in the home. From home networking, to TV Everywhere, to home security and monitoring services, the digital home is an important topic for the broadband carrier ecosystem.
Our coverage goes beyond blogging though. I'm happy to announce that our fourth annual Digital Home Summit  (DHS) is now in full swing. This two-day executive summit is co-located with the FTTH Conference, and takes place September 26-27 in Dallas.
Our goal with this event is to present and discuss the important business and technical issues regarding the digital home, from a broadband carrier point of view. We believe this business line holds critical importance in the future of the broadband business, providing great revenue diversification strategies in an increasingly difficult business environment for broadband carriers. All carriers need to investigate how they can best maximize the business opportunities presented by the digital home, and the DHS can be a great resource in that pursuit.
We're assembling a great group of thought leaders and like minded peers to offer important insight into the role of the digital home and the opportunities it presents. Check out our speaker list from 2011 to get an idea of the type of talented group we will bring to Dallas in 2012. If you're interested in speaking this year, check out our call for speakers.
Our partnership with the FTTH Council brings great benefits as well. DHS attendees receive a day pass to the FTTH Conference, including access to the largest FTTH focused tradeshow in North America, as well as great FTTH educational sessions. Our program does not overlap the FTTH Conference program, so attendees can easily attend both conferences.
Check out the event website and sign up for our email alerts to be kept informed about this important broadband industry event. We look forward to seeing you in Dallas.