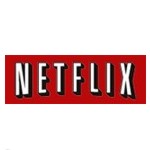 Once high-flying Netflix's fortunes took a decided turn for the worse in 2011. Unpopular management decisions to raise subscription prices, separate and spin-off its DVD rental mail-order from its online streaming business led to subscriber revolts, and in the case of the latter, an abrupt about-face and reversal.
The pioneering provider of online streaming video continues to expand nonetheless, however. Today, Netflix announced that more than 20 million online streaming subscribers spanning 45 countries watched more than 2 billion hours of video in 4Q11.
"We were thrilled to deliver more than two billion hours of TV shows and movies across 45 countries in the fourth quarter," said Netflix co-founder and CEO Reed Hastings. "Netflix delights members by giving them choice, convenience and control over the entertainment they love for an incredibly low price."
In addition to its global expansion, Netflix continued to add to its line-up of content in 2011, signing new multi-year agreements, including deals with CBS, Twentieth Century Fox, Lionsgate, Miramax, Open Road Films, NBC Universal, Dreamworks Animation, MGM and the Disney-ABC Television Group. It also began venturing into original productions, announcing production of the "House of Cards" series, a political thriller from executive producer David Fincher starring Academy Award winner Kevin Spacey.
"In the coming months, Netflix members can enjoy complete seasons of great TV series from all the major networks and most branded cable channels as well as fantastic films like Drive, Hugo, Captain America and Margin Call," said Netflix Chief Content Officer Ted Sarandos. "The more great TV shows and movies Netflix adds, the more people watch."
Netflix's OTT online video streaming service is now available in the U.S., Canada and Latin America. Its library of movies and TV shows can be viewed on stationary and mobile devices and screens via more than 700 connected devices.