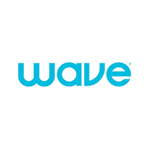 In its latest deal, TPG Capital is backing RCN's $2.3 billion Wave Broadband acquisition. Wave Broadband will join TPG Capital's cable and broadband portfolio, which also already includes RCN and Grande Communications – two operators that, like Wave, are focused on multi-play offerings including broadband and video in competition with incumbent telcos and cable companies.
According to a Wave press release, the combined company will be the nation's sixth largest internet and cable operator. Bringing Wave, RCN and Grande together will create "a regional market leader in next-generation, high-speed data services for residential and business customers with a presence spanning the West Coast, East Coast, Chicago and Texas," the press release said.
A TPG press release notes that the Wave Broadband acquisition creates a combined entity with a presence across seven of the top 10 U.S. cities.
"[B]y expanding our footprint with Wave, we are creating a market-leading broadband platform with national reach, broad capabilities and expertise, and exciting growth potential," said RCN and Grande CEO Jim Holanda in today's press releases.
The $2.36 billion deal is expected to close in the second half of 2017.
Competitive Broadband Provider Consolidation
TPG's plan to acquire Grande and RCN was announced in 2016. Around that same time, Wave also was a substantial contributor to competitive broadband provider consolidation. Its acquisition of Seattle-based Cascadelink last month was the 22nd acquisition the company had made since its founding in 2003.
Wave's service offerings target business and residential users and include gigabit service. The company also offers video services in some areas, but does not price those services to be a profit center. Instead, a company executive told Telecompetitor in 2015 that the company simply passes on its programming costs to its customer base, which urged the company to offer video services.
Wave will continue to operate as its own branded entity and its founder Steve Weed will join RCN as a director upon the close of the transaction.