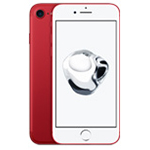 First quarter 2017 smartphone shipments rose a surprising 4.3% globally over the same period last year, according to new research from IDC.  Global smartphone unit shipments totaled 347.4 million in 1Q.
Market data from previous quarters revealed smartphone growth was slowing on a global basis. That raised concerns that a global peak had been reached. Figures for 1Q'17 indicate this is not the case, according to IDC.
"The first quarter smartphone results further prove that the smartphone industry is not dead and that growth still exists," commented Ryan Reith, program vice president with IDC's Worldwide Quarterly Mobile Device Trackers.
"There is no question that 2016 was a pivotal year for the industry as growth dipped to low single digits for the first time. However, we believe the industry will show some rebound in 2017, and the strong first quarter results certainly support this argument."
Alongside the greater than expected rise in shipments, IDC pointed towards new flagship smartphone announcements from Huawei, with its new P10 devices, and Samsung's introduction of Galaxy S8 devices, as well as anticipated iPhone announcements from Apple as signs that innovative design and engineering can still propel the market higher.
Why Smartphone Shipments Rose
That noted, the main growth impetus continues to come from a handful of Chinese smartphone OEMs and sales in emerging markets. IDC singles out Huawei, OPPO and vivo as pace setters, pointing out that they have posted growth rates above the industry average for more than a year running. The potential for them to grow at higher rates is high given the potential for them to gain market share in new market territories, according to IDC.
"Although we have seen an abundance of premium redesigned flagships that just entered the market, moving forward we still expect most of the growth to come from more affordable models in a variety of markets," commented IDC Worldwide Quarterly Mobile Phone Tracker research manager Anthony Scarsella.
Supporting this, Scarsella pointed out an ongoing shift in many OEMs' smartphone portfolios towards affordable devices with higher end styling as opposed to genuine flagship devices. "Companies have started to implement a single premium design language that ultimately blurs the lines between the high-end and the low-end, allowing the average consumer to jump on the brand without a hefty upfront investment," Scarsella was quoted in a news release.
Samsung
Turning to market leading OEMs, Samsung's 1Q global shipments were flat year to year, but that was good enough for the company to regain first position. Discounted pricing of Galaxy S7 and S7 Edge flagship models made way for the introduction of Samsung's succeeding S8 and S8+. Aside from its flagship models, IDC notes an ongoing shift in Samsung's product line towards lower priced smartphone models designed to look like like flagship models, such as the A7, A5 and A3 smartphone models.
Apple
Apple's 1Q smartphone shipments were essentially flat as well, rising slightly to 51.8 million units as compared to 1Q 2016. Strong 4Q'16 holiday sales carried over into January with replenished stocks of the larger iPhone 7 Plus in most regions. Apple also refreshed the iPhone SE by adding storage capacity and brought its Product Red to the iPhone 7 and 7 Plus, while the rumor mill churns regarding introduction of a 10th anniversary iPhone with a new design, screen size and performance upgrades.
Huawei
Huawei ranked third in terms of 1Q global smartphone shipments. In contrast to Samsung and Apple, the Chinese smartphone OEM's 1Q unit shipments surged 22 percent higher to reach 34.2 million. Huawei secured its reputation as a manufacturer of premium smartphones with the P and Mate Series, and continues to build on its strong presence in the lower priced market segments, in the main with its Y Series and Honor Brand, according to IDC.