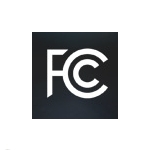 Fifteen small U.S. rate-of-return telecom providers could lose Universal Service Fund high-cost support for an entire study area as the result of an analysis conducted by the FCC and released Wednesday. The telcos are in areas where the FCC's analysis shows that an unsubsidized competitor offers voice and broadband service in a manner that provides 100% overlap of the telco's local service territory. Broadband was defined as a terrestrial service supporting speeds of at least 10 Mbps downstream and 1 Mbps upstream.
"Providing support to a carrier that is in essence using it to compete against an unsubsidized provider is not the best use of our scarce federal universal service dollars, as it distorts the market, fuels inefficiency, creates an un-level playing field and is not the intent of universal service," wrote Democratic FCC Commissioner Mignon Clyburn and Republican FCC Commissioner Michael O'Rielly in a joint statement.
Why Telcos Could Lose USF Support
The FCC's analysis relied on data that network operators are required to file with the commission using Form 477 and was conducted on a census block basis. The commission notes that the data may not definitively illustrate that a competitor offers service throughout an entire census block. Accordingly the public notice detailing the analysis invites incumbents and competitors to submit data supporting or refuting the 100% overlap determination by August 28. There will also be a reply comment period ending September 28.
A spreadsheet provided by the FCC shows the competitors that the commission has identified in its analysis, the majority of which are cable companies. Cablecos and cable associations for years have fought against incumbent telcos receiving USF support in areas where the cable company provides service. Telcos have countered that cable companies tend to serve population centers but often do not reach more sparsely populated surrounding areas.
A complete list of companies that have 100% overlap with an unsubsidized competitor according to the FCC can be found in this FCC spreadsheet. The spreadsheet also includes 11 ROR telcos that have overlap between 99% and 100% with an unsubsidized competitor according to the FCC's analysis.
The commission invites comment on whether those 11 companies also should lose USF support.