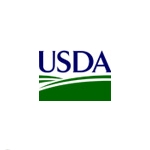 The USDA's Rural Utilities Service unit has $11.7 million available for RUS Community Connect broadband grants and is now accepting applications for funding. Interested parties have until June 17 to apply for grants of at least $100,000 but not to exceed $3 million. Applicants also must commit to covering at least 15% of the project costs with matching funds.
"Through Community Connect and our other telecommunications programs, USDA helps to ensure that rural residents have access to broadband to run businesses, get the most from their education and benefit from the infinite services that fast, reliable broadband provides," said Agriculture Secretary Tom Vilsack in  press release about the funding.
RUS Community Connect
When Community Connect was initially launched in 2002 its initial focus was on funding for public computing centers and broadband to support those centers. But more recently the program was expanded to also focus on broadband to individual homes in a geographic area. To qualify, homes currently must not be able to get minimum-speed broadband. Additionally awardees must agree to offer service free of charge to all critical community facilities located within the service area for at least two years and to provide a community center with at least two computer access points free of charge for the same period.
The RUS said it has established a scoring program for selecting funding recipients that will prioritize rural areas that have the greatest need for broadband services. "Grant authority will be used for the deployment of broadband service to extremely rural, lower-income communities on a community-oriented connectivity basis," the RUS wrote in the application instructions included in the Federal Register.
The funding announcement press release includes a mini-case study of the impact that Community Connect funding has had on a southwest Oklahoma farming and ranching community where Wichita Online received a grant to build a community center with computers.
"The center serves as an Internet library for local residents and is used by several government agencies," the announcement notes. "The sheriff's office and volunteer fire department coordinate their public safety, fire protection and other emergency services from the center. During harvest season, many farm workers use the computers to community with their family members far away."